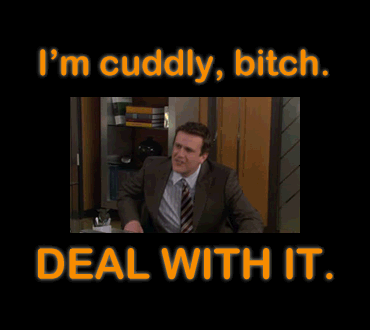 Marshall: Here's the thing, Barney. I'm snuggly. You're not. Who wouldn't wanna snuggle up next to this business on a Sunday morning? Wrapped in a comforter and it's raining outside, and there's muffins warming in the oven. I'm cuddly, bitch. Deal with it.
     How I Met Your Mother 4.21 - "The Three Days Rule"
110 notes
dharma1 reblogged this from howimetyourmothergifs and added:

lol…at least for now.