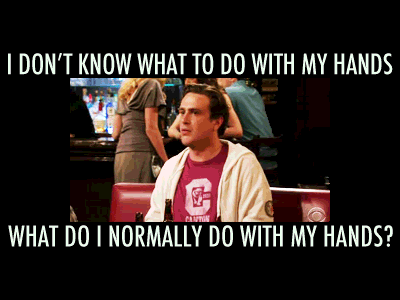 Ted: Dude dude dude, don't look! Blonde girl heading over to Robin right now. We are go.
Marshall: I don't know what to do with my hands. What do I normally do with my hands?
     How I Met Your Mother 3.14 - "The Bracket"
78 notes
weeehermione reblogged this from howimetyourmothergifs and added:

Me in my big interview tomorrow. Probably.